CROSSFIT SUFFOLK: Powered By SPARTAN PERFORMANCE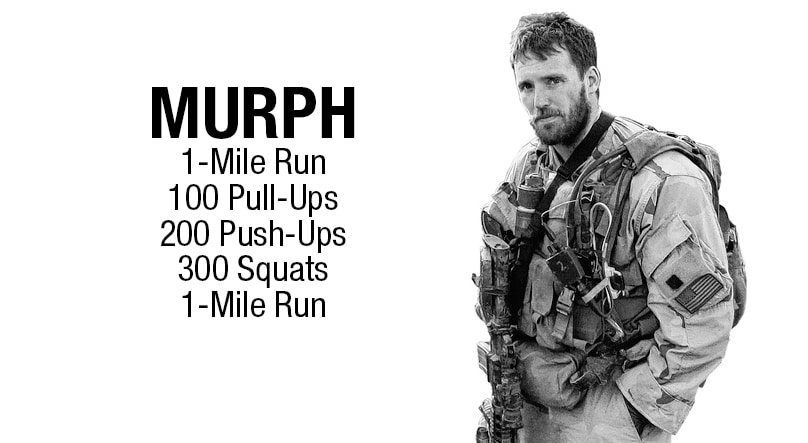 [youtube height="HEIGHT" width="WIDTH"]PLACE_LINK_HERE[/youtube]
Please arrive at least 15 minutes before your scheduled session.  The BBQ will start at approximately 1:15 pm.  Contact me if you have any questions about the schedule or the BBQ.
Workout of the Day
"Murph"
For time:
1 mile Run
100 Pull-ups
200 Push-ups
300 Squats
1 mile Run
*Partition the pull-ups, push-ups, and squats as needed. Start and finish with a mile run. If you've got a twenty pound vest or body armor, wear it.
Post your scores to the Whiteboard.