CROSSFIT SUFFOLK: Powered By SPARTAN PERFORMANCE
15 minutes to practice the 3 Position Snatch (high to low).
-then-
1 minute ME Slapping Pushups
-rest 1 minute
8 minute AMRAP of:
16 KB Snatches 24/16kg (8L/8R)
12 KB Thrusters 24/16kg (6L/6R)
8 Burpees
-rest 1 minute
1 minute ME Slapping Pushups
Glossary
ME= Max Effort (In this case= As many as you can do)
AMRAP= As Many Rounds As Possible
KB= Kettlebell
Janie has been with us since our early days in St. James (2008!)  Our hair didn't have any gray in it back then……….ok,ok…maybe there was a little!  I seem to remember my forehead being smaller though.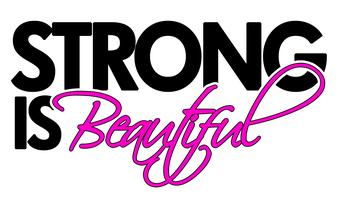 Because strong is truly beautiful CrossFit Mettleworks in Deer Park will be holding a FEMALE ONLY competition called, ironically, Strong Is Beautiful on October 13.  There's Rx'd and Scaled divisions.  Spots are nearly gone so if you're thinking about it decide in the next 5 seconds whether you want to do it or not.  I've never seen or participated in a crossfit competition that wasn't fun and Deer Park is sooooooo close!  Here are the movement standards:
RX Standards  
Squat Clean and Jerk 95+
Deadlift 155+
Chin over the bar pull ups
Double Unders
Scaled Standards
Squat Clean and Jerk 65+
Deadlift 125+
Singles
Jumping Pull ups
YOU CAN DO IT!!
***************************************************************************************************************************
 How To Do The Perfect Kettlebell Snatch        "Kettlebells are good for some things and not so good for others. High repetition ballistics is one of the things they're really good for. Even a moderate weight adds up to a significant workload very quickly. Twenty snatches on the minute with a 24kg bell adds up to 2400kg of load overhead in five minutes. There are not many activities you can do that will allow you to work so hard. This makes the kettlebell snatch a great choice for adding conditioning while simultaneously strengthening the body."—Andrew Read for Breaking Muscle
Health Lessons From International Cuisines: France  "………. you know that saturated fats, cholesterol, and other nutrients found in traditional animal products promote health rather than degrade it. Unfortunately, the conventional scientific community refuses to consider the possibility that France has better health because of their diet, rather than in spite of it."—Chris Kresser